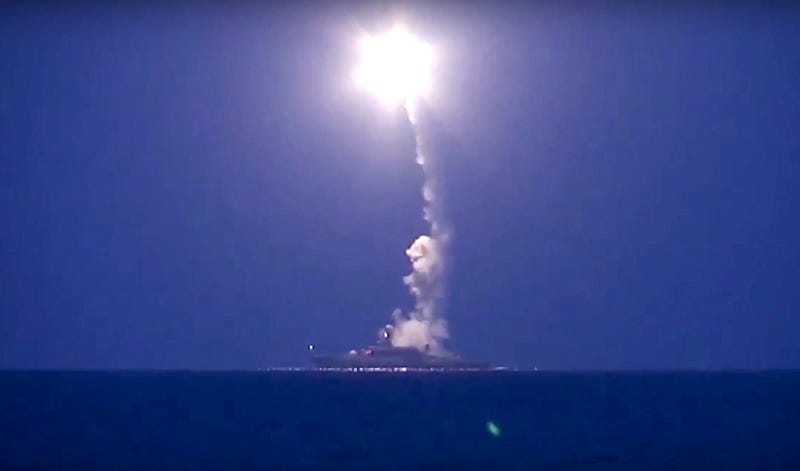 Vladimir Putin is putting the pressure on ISIS stating that he, "hopes nuclear warheads will not be needed to deal with terrorists."
This, after Russia launched cruise missiles from its submarine at Syria.
President Putin said the new cruise missiles could also be equipped with nuclear warheads
- but that he ho
ped they would never need them.
"With regard to strikes from a submarine. We certainly need to analyse everything that is happening on the battlefield, how the weapons work. Both the [Kalibr] missiles and the Kh-101 rockets are generally showing very good results. We now see that these are new, modern and highly effective high-precision weapons that can be equipped either with conventional or special nuclear warheads."
Russia's Defence Minister Sergei Shoigu noted that TU-22 bombers have also taken part in ISIS raids and that "significant damage" has been done to ISIS munitions depots and a factory manufacturing mortar rounds and oil facilities -two major targets in Raqqa, the supposed "capital" of ISIS.
Do you think Putins tough talk and strict immigration policies will help keep Russian's more safe than Americans?
Here is an earlier video of Russian cruise missiles hitting ISIS targets.